1:1 CONSULTATIONS FOR PHOTOGRAPHERS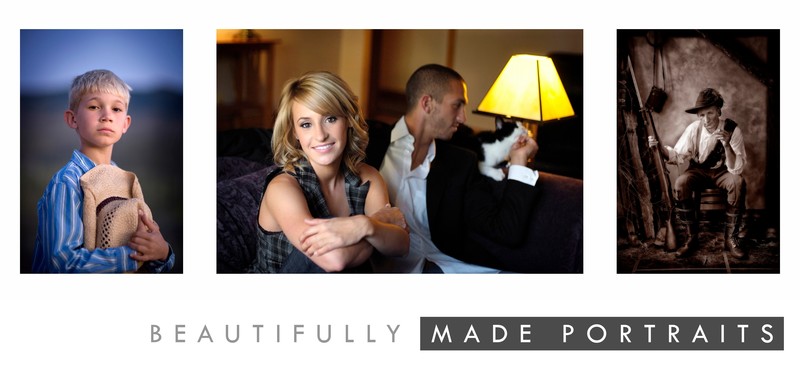 AT YOUR HOME
The best way to learn is a personalized educational experience. David is available for One-on-One studio and workroom consulting designed to appraise and advise you on your portfolio, help you improve your work environment, and get to set up for shooting and post-production.
C$250 + HST - 2hours
C$650 +HST per day (travel fee is extra outside GTA and will be added separately)
AT DAVID'S HOME
One-on-One consulting designed to address your specific growth needs. Activities may include 'Portfolio' reviews, assessments of albums or prints with solid feedback regarding improvement and enhancement (in an encouraging and helpful atmosphere).
C$250 + HST - 2 hours
C$650 +HST per day
SKYPE, PHONE or FACETIME
Telephone, Facetime or Skype consulting. This is particularly useful for photographers requiring solid feedback and advice on competition entries. David brings 35 years of experience as a judge and jury chair to this experience. This is also an excellent facility for one-on-one, in-depth judges training.
C$100 + HST per hour
US$75 per hour
UK£60 per hour
LEARN TO PRINT AT HOME
Epson printer/computer/screen set up.
C$100 + HST per hour (travel fee outside GTA is extra and will be added separately)

ONE DAY SEMINAR with DAVID A. WILLIAMS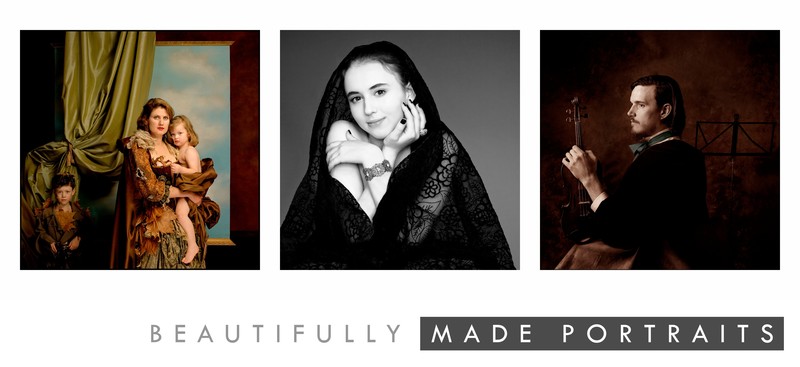 Gather a Handful of Photographer Friends and Hire David for an Unforgettable One Day Workshop
9:00 am SHARP - finishing 6:00 pm
Specific subjects include...
Posing group photographs quickly, and stylishly

Creative portraits in small spaces
The clear and concise introduction to quality inkjet printing
Lighting with speedlights

This is an instructional seminar on how to make quality professional quality wedding and portrait images using minimal equipment to its best advantage. This is a lecture-style presentation with some demonstrations.
There is an optional folio review available on request which occurs after class. Participants should bring a current edited wedding or portrait session on their laptop. Do not rely on connecting to the internet. Folio reviews are in front of other attendees, however viewing attendees may not contribute to the conversation and observations.

Attendees are to bring minimal equipment to record scenes and samples. Attendees should make their own notes.
Class limited to 12 attendees
C$395.00 + HST
Cancellation & Refund Policy
David A. Williams reserves the right to cancel a one day seminar up to 20 days out from the start date. He is not responsible for any additional costs, or travel costs incurred by the attendee. In the event of David cancelling, there is a full refund available for any seminar fee paid. Any cancellation by the attendee up to 20 days out from the advertised start date will incur a $60 'financial fart-around' fee deducted from the refund. Attendees unable to attend on the day due to illness may elect to attend a future seminar. A refund will not be issued.
THREE DAY WORKSHOP with DAVID A. WILLIAMS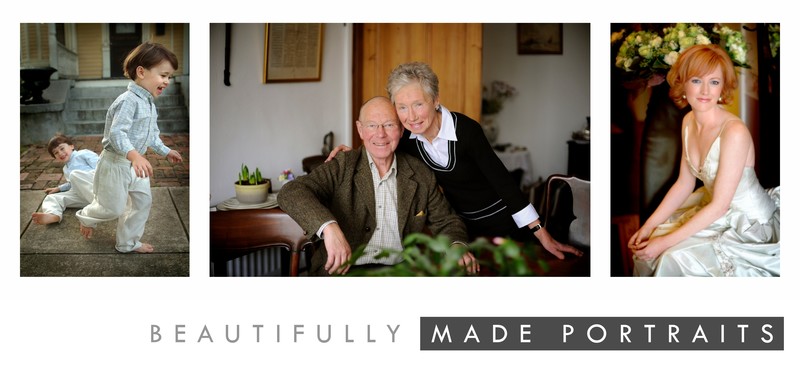 The Almost Alone Workshop with David A. Williams
This is a three-day intensive seminar limited to 8-12 people depending on the location. It includes a more detailed exploration of all subjects covered in the core educational offering as well as folio reviews, and supervised practice time.
It requires a local host to help organize and promote the seminar as well as proving the appropriate venue for it to take place (subject to David's approval). Lunches are included. The host assists in getting the required minimum attendance of 8 people (maximum 12 depending on location). David handles the registrations.
Within Canada, attendance fee is CA$1,500.00 per person including HST.
Within United States, attendance fee is US$1,350.00 per person.
In the UK or Europe, attendance fee is standardized to GB£725.00 per person.
What You Will Learn
More than ever before (in my 30+ years experience anyway) professional photography is looking the same due (I believe) to action sets and pre-designed album templates used unwisely. And our buying public doesn't see that kind of work in the high-quality lifestyle and fashion magazines, so what should that tell us?
This isn't about making you buy the latest stuff, or going for the fashion model pouty pose in exotic locations.
It is about making, clean, quality images - free of textures, over-processing and plastic skin.
It is about working to eradicate the 'fix it late in Photoshop' mentality.
It's about having a 'darkroom brain' In a digital world when working with images.
This is not about learning the tricks of the trade it's about learning the trade.
Suitability
This seminar is aimed at any photographer working, or starting to work in the professional wedding and portrait field who wants to improve their knowledge of lighting, posing and the creation of fine images. A basic working knowledge of camera and flash operation, and basic Photoshop skills is required. Classes are regularly composed of anything from newbies through to the experienced photographer looking for a 'refresher'. Terminology and technicalities are kept precise and direct to aid attendee note-taking.
Key Value Learning Points
The principle of 'A good fit' and the interview process you need to have
How do you find light, determine it's quality and breadth of working area?
How do you use speed-light flash effectively and quickly to create natural looking images without modifiers?
How do we create casual, yet elegant, arrangements for individuals and especially groups?
How to light receptions – minimal equipment for maximum results
Understanding how to shoot for album content
Album design principles and ideas
Working with color and density in post-production
Understanding the benefits from studying art influences from mainstream media and high quality magazines and their direct application
Using Epson printers & papers to make beautiful specialized prints to set you apart
The 'Studio' mentality vs the 'Creative space'
How to create a sense of depth and dimension in small spaces
Using minimal props for dramatic effect
Please contact David to inquire about 2019 workshops.
Cancellation & Refund Policy
David. A. Williams reserves the right to cancel a seminar up to 20 days out from the start date. He is NOT responsible for any additional costs, or travel costs incurred by the attendee. In the event of David cancelling, all seminar fees already paid are refunded in full. In the event of an attendee cancelling, payments will be refunded up until 20 days out from the advertised start date - less a 10% 'fart around' fee. Any cancellation closer to the seminar date will incur a 25% 'This gives me the shits' fee. Attendees unable to attend on the day due to illness may elect to attend a future seminar. A refund will not be issued.

INSPIRATIONAL LECTURES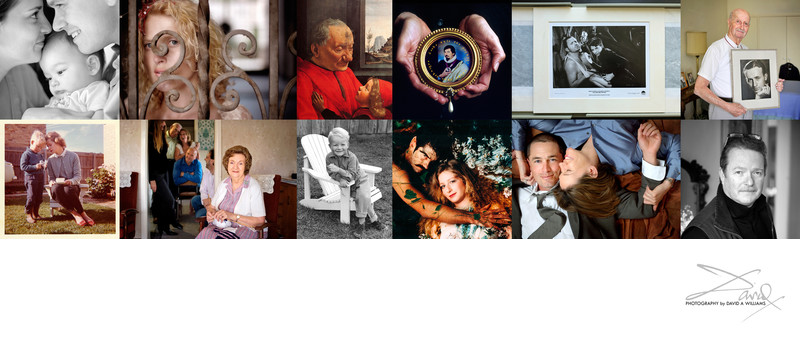 Inspirational Lectures for Organizations
David Anthony Williams offers a remarkable two-hour presentation called "Cycles & Echoes." This moving presentation is a must-see for groups looking to remind their members of the value that photographs have in preserving memories and cherishing loved ones.
CA$1,800 +HST per day + travel. Your company is responsible for ALL promotion, all bookings of attendees and all cancellation policies.
Please contact David to inquire about Inspirational Lectures.

JUDGES TRAINING FOR ORGANISATIONS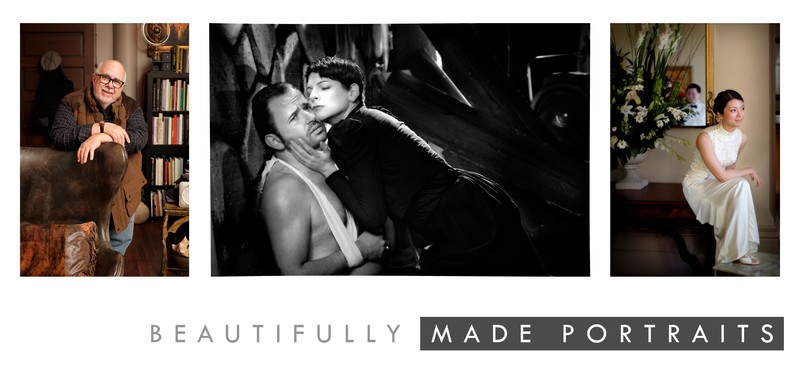 Services For Professional Photographic Organizations
Judges training for professional photography organisations. (This is the special method of interactive panel chair/judges where the education of the entrant and the audience is paramount) CA$1800 +HST per day + travel
Presentation of seminars on specific subjects, or the Core Education offering. A one half day to one full day presentation of up to 7 hours CA$1800.00 + HST + Travel and accommodation expenses (as discussed).
Three day presentations available (attendee limit 20) CA$7000 + HST
Five day workshops (attendee limit 20) CA$10,000 + HST
The organisation is responsible for ALL promotion, all bookings of attendees and all cancellation policies.
Phone: (1) 647 345 8512
RAVES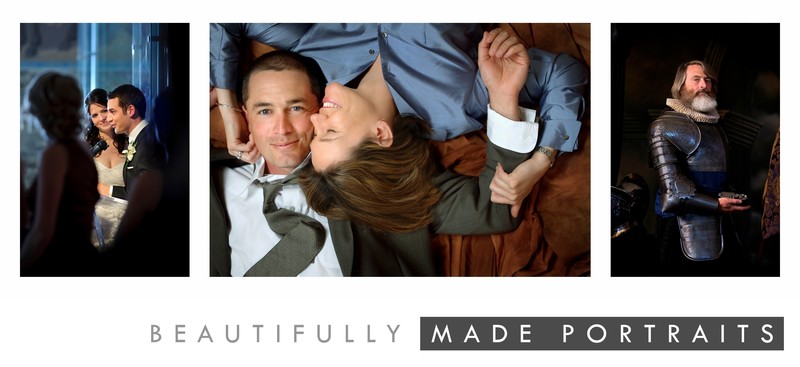 "David Williams is a photographer's photographer - he is a second generation pro with skills, abilities and wisdom that has a way of connecting with everyone. His seminars and workshops are crammed with leading edge techniques and insights into what successful industry practitioners need know now. As a presenter David Williams mixes his lecture delivery with humour which lubricates the take-up rate of information for attendees." Doug Spowart Australia
"Williams is one of those people who not only thinks outside the box but also up the sides of the box, on the floor of the box, on top of the box..." Peggy Bair Missouri USA
This last October I had the privilege of taking a photography seminar taught by David Williams. Every night I'd return to my hotel room and spend the next two hours telling my husband all that I had learned. Each day David took me to the new level of photography by stretching my imagination, encouraging me to take risks, and always sharpening my basic skills. He is the type of instructor that every student dreams of having, and yet so few of us experience. His approachable spirit caused me to feel safe and at ease with any questions I had-no matter how elementary they seemed. When I watched his presentation on children's photography, I was moved to tears. Through his images of children, he was showing me how a camera can catch the beauty, innocence and adventure in a child's heart. Most photographers take pictures of people. David Williams takes pictures of the human spirit. I've been a student many times throughout my life, but never have I left a workshop feeling so inspired and equipped. There are many photographers who seem to carry pride in the "tricks" they've found to taking good pictures. They carry their tricks around like little secrets, making the rest of us feel like we'll never be good enough or smart enough to understand what they do and how they do it. David Williams is the exact opposite. He's an open book to his students, delighting in every opportunity to share with you all that he is learned. All he asks of you is the courage to ask and to risk. Me Ra Koh – California Seminar
I have just completed three days of instruction and inspiration with David A. Williams. To spend three days with one of the top wedding photographers in the world as he teaches you to photograph from your heart is simply priceless. I would like to thank Stacey and David for their hospitality and an awesome time, great food, beer, fireside talks and Aussie jokes with a great group of DWF photographers were just some of the extra bonuses. I would also like to thank Jeff and the DWF, for without them I wouldn't have known about this great seminar! Bob Clift – Colorado Springs Seminar

David's style is all from the heart, with little fluff. Meeting him in Orlando has been one of the high points in my photographic career, and he continues to be an inspiration to me. John Payton – USA Seminars All I can say is WOW!! Everything presented was simple and back to basics all B/S went right out the window. I'm going back home with so much information and new skills to be put right to work. David opened new creative windows for us to look through…can't put the experience into words David Gracia – Colorado Springs Seminar

It was great indeed! I couldn't sleep any of the 3 nights - just too much going on in my head. Learned a LOT and confirmed my gut feelings on LOTS more - MANY, MANY thanks to David for sharing himself with us so freely. I am still amazed and thrilled to be part of a community that feels this way about each other. Walt Palmer – Colorado Springs Seminar
I had a super special week hanging out with David, Podge, my dwf buddies and some new friends as well. am amazed at David's enthusiasm and energy- he had us on our toes the entire time. I'm sure I'm not alone in being grateful that David made the trip over and that Podge opened his studio and house to us all. The result was an unforgettable three days of eye opening inspiration. Melissa Munnion – Dublin Seminar
An awe-inspiring three days in Dublin with David - and great to meet old friends and new ones too. David shared so much with us, of his unique approach to wedding photography, his amazing album design techniques and most of all the integrity he brings to every aspect of his work. And guess what - we had a laugh too!!! For myself, I now feel empowered to tackle natural light portraits OUTSIDE the studio, in order to capture true "family" portraits! Watching David do a photoshoot with John's daughter and her family was awe-inspiring to say the least. He transformed a corner of Podges studio in a matter of minutes to capitalise on the light from one window, and in the space of 15mins he had dozens of beautiful and intimate and sensitive portraits of the two little girls and their parents. They didn't want it to end - they were having so much fun. It's a real treat to watch the kids transform from stiff, shy and self-conscious, to goofing around and being completely natural with encouragement from David. Boy - have I a lot to learn... Eileen Hyland – Dublin Seminar
A great course with a great teacher. It has all been said already but I will add that it is quality and passion that makes David's work outstanding. It was a timely reminder that it is the photographer who makes the image not the equipment. Thanks for an entertaining week and for sharing so much. Matt Symons – Dublin Seminar
I was lucky enough to see David Williams at the SWPP on Friday and I have a sneaky suspicion he may have changed the way that I view my business. I found the most important point was the idea of Equipment Aerobics and Personal Projects. Since starting my business two years ago photography has become my job. It is a job that I love with passion but it is still a job. I have been heard to say in the past months that 'I need a hobby' something to do that isn't work related that I can enjoy when I am not 'at work'. It was only sitting listening to David on Friday that I realised that I have a hobby; I really don't need to take up knitting. As David spoke about the importance of personal projects and of using the camera, practicing both to hone our craft but also for fun and for the sheer joy and satisfaction of making a beautiful image that I realised that I don't need to compartmentalise my camera as my work that it can be both things. I have been reminded that I can enjoy all the other aspects of photography without the constraints of 'work'. I can go back to shooting landscapes and not have to worry about whether I can sell them to justify spending a week away from the office, sometimes it is ok to shoot just for me (although if someone wants to buy them that is great). I had lost sight of this along the way. This rediscovery of a hobby that I have had since I was a child and that I had lost sight of in the last two years is great and even though it may be a while before I have time to put it into practice it is a relief to remember that it is there. If you ever get the chance to see David, seize it with both hands, it was a wonderful talk that has left me inspired and excited about my personal photography in a way that I had forgotten was possible. Helen Bartlett – UK & Dublin Seminars
If anyone is even slightly considering going to see David, let me urge you to make your mind up now and go. He's an absolutely superb speaker with quite a unique way of getting his point across. I haven't laughed so much in a long time. Andy Turner – UK seminars
Saw the legendry David Williams at Manchester today, or as I will Nick name him The Wizard from OZ! Awesome lecture – a shame there was a small audience , but the better for it as it felt like a Mini Workshop - great images , great tips and a Great Gent - hope he can be persuaded to return and do a three day stint. If you get the chance to catch up with him elsewhere on his SWPP lecture I urge you to do so. Ian Stewart – UK & Leeds Seminars
I had the pleasure of attending David's seminar in Manchester yesterday. I'd heard and read a lot about David's philosophies and wanted to get first-hand experience of it. The man himself did not let me down, I've seen quite a few 'top-flight' photographer seminars and David's wasn't just another one. From my own point of view, I've seen quite a number of 'WOW' opening slideshows from photographers but how long does it take before it starts to wear thin? David showed some of his slideshows but these were different from others, it wasn't the usual fantastic post production that touched me, it was the people within each image and how obviously he interacts with them. It wasn't the sumptuous venues etc that caught my eye etc; it was his capture of the people within it. There is plenty more and I've only touched on part of it. As most of you already know, he is a very eloquent man but more importantly he is a very knowledgeable man. If you are not frightened of having your blinkers removed then this seminar is a must!!!!!!!! Ozzie Malik – UK & Leeds Seminar
I couldn't wait to see David A. in Dublin, after reading all the raves on here. And I have to say - YOU WERE SO RIGHT! It was a fantastic presentation and the large crowd gave him a standing ovation (and a pint or two of Guinness!) to show their appreciation. For me personally, it was moving and touching, to hear such a successful international photographer speak to us about making pictures that "touch the heart", about concentrating on "making the best picture" rather than always worrying about the bottom line, and who shared personal anecdotes of his life to illustrate that what we need to make us happy is not always "loads a money!". I'm just at the start of my photographic career (a late developer!) but I'm so honoured to have heard David at a time when I was formulating my business plan and can now incorporate these ideas and move forward not just as a photographer, but hopefully as a better human being. Thanks David, and come back to Ireland again soon. We haven't heard half enough of you yet! Eileen Hyland – Dublin Seminars Yep, we saw David today in Old Sodbury. A seriously great speaker with immense energy and emotion. If you need a kick up the arse he is your man.... Bella West – UK Seminars
Went to David's seminar in Dublin on Sunday - once again, it was very motivational and gets you back to basics. He has a unique gift for public speaking. Saw him 2 years ago in Belfast and basically the seminar in Dublin was identical to the one he did in Belfast, but yet, he still had an impact as I called into a bookshop today to buy one of the books he recommended. Nice to hear someone who can speak passionately about photography without talking about money and financial rewards. A level- headed and all round very likeable guy. Annette Burke – Dublin Seminars
Those of us who attended David's workshop in Kansas this past week have been having a little love-fest in the hideout ("Peggy's House"), but I thought I'd start a thread here to talk about the things we got out of the actual seminar and share with those of you who weren't there the little nuggets of wisdom that I'm taking away with me from the workshop. I'm not really sure where to start because there was so much, but I guess I'll just jump in. Feel free to contribute, possums. The thing that seems to stick out in my head the most is the myriad of techniques, approaches, and ideas, he had for working with light. From using a flashlight to add interest to the background, to simple setups for flash at formals, David supplied us with an arsenal of tools and techniques for getting the most out of every lighting situation. The beauty of his approach, both in lighting and in posing, is that he likes to begin with what is already there, and just tweak things a little, by moving people around (and getting them to relax) or adding a little bit of supplementary light, to get the most natural light, the most natural poses, and the most interesting compositions. In so doing, he produces photographs that not only tell a story about the people in them, but they also look beautiful. Another related idea that we explored in great length was foreground/background relationships. David showed us how to inhabit that space between strict "muslin background", vertical portraiture, and the kind of f22 "environmental portraiture" where you stick a subject into a landscape photo. We talked a lot about how to include things and people in the background (often out of focus but still recognizable) to flesh out the story of who the person is whose photo we are taking). I'm trying to keep to the big picture here, just giving those of you who are thinking of taking David's workshop a taste of what you will learn. I think with any of us there is a certain amount of doubt when we take a workshop whether it will be worth the time and the money, and I have to say that for me, and I think for everybody else who was there as well, it was worth the time and the money ten-fold. Another thing the workshop did to me was to re-invigorate my interest in inkjet printing. David showed us countless beautiful prints he made on his Epson's, and showed us a few basic but very important things about inkjet printing, and so today I've been feeding my neglected r1800 with 13x19 sheets of Moab Kokopelli paper and am just blown away by the results. There is a real joy in inkjet printing in that it fully completes the cycle of creativity, and gives you a final product that you can hold in your hands, and I'm thankful to DW for inspiring me to get back into it. There was also a lot of practical information involving settings, Photoshop actions, specific number values and procedures, that I won't share because ya just gotta go to the seminar to get all that. I'll stop here and hopefully let some others chime in. Thanks so much David, it was really a great learning experience. Chris Bickford – Kansas Seminar
It is so hard to put it all down. I'm having a hard time relaying it all into the written word. Not to mention that I think he is well worth paying the fee and going to see and I don't want anyone on here to think that they've gotten the information already and not go. Let's see... There is the two light set up for formals. Basically two SB-800's or 580's. So simple in set-up and ability to move around. This set up is quick and can really open up some time for you. Of course you would need to pose a bit different, but he showed us that as well. And I loved the more natural formals. I will be trying out this lighting system and I will also be trying for the posing as well. I remember standing there in awe looking at his 11x14 30-sided album laid out on the floor. I thought to myself I don't have one image that good from a wedding, let alone 100's to make an album with. To me what made his albums so full where the detail miniatures and the posed shots stolen away during certain moments of the day. I will be taking so many more detail images now. I realize after David's examples and explanations how important they are to telling the story of the day. And as for the posed images, well I've never been afraid to pose people or steal them away. But I think I've gotten caught up in this whole "it must be photojournalistic" thing. I've decided while it is important to stand back and document aspects of the day I do want to get some more of these posed images. Of course that's just me; I feel comfortable doing it and like the posed stuff. This won't be for everyone. And by posed I do not mean stuffy, not in the least. Then there is the use of natural light. I prefer natural light. Mostly since I can use it well and because flash still eludes me. But now I like it even more. And I like it in the home at f1.4 when all the background is blurred. I like that he didn't use muslins or canvas. Everything was just so natural. I will be redoing parts of my studio to help me achieve some of this stuff. New paint for the walls. New furniture pieces. Less backdrops in the way. I will still keep my backdrops and use them for some stuff, but for things like children, well they are a thing of the past. Tips on use flash, light modifiers and reflectors. Just simple and easy and something I'm going to be trying. Children and family photography. This is where there will be a big change for me. I will be changing how I do it and where I do it, because David put it into context how important these are. How to put the children at ease, how to get an image that really speaks to the family and that the child will cherish when their parents are no longer with them. And to help me grow further David gave me an appreciation for all art. In particular the study of artists before us. I will be visiting my library and bookstores with a new goal in mind. This man has so much knowledge. To sit there and say study the following if this is what you like. Simply amazing. As I type this so many little things that were said, showed, shared are going through my mind. This really is a must attend and participate seminar. You cannot fully grasp all that you can gain from our simple posts. It is well worth everything; include the time away from my son. I didn't not walk away with one or two useful things. I walked away with a wealth of knowledge and resource I will be sorting through and falling back on for many, many years if not my entire photographic career. Go and see if you are serious! Cory Ann Ellis – Kansas Seminar
Go see him. Really? Yes. I promise that you'll love it. But I can buy a new lens for the same price. Yes, and you'll get less benefit from it than you will from David's workshop. If you listen to him, you'll save more than the price of the entrance fee on things you were going to buy but didn't need. His approach to improving photography is to focus on people, emotion, and art being created rather than on camera technology. I'm from 'Mizzurah', the Show-me state. I wouldn't have believed the results the grand master achieves with no muslin, no additional lights and minimal light modifiers unless I saw it with my own eyes. And see it I did, over and over again. He would show a presentation on Renaissance paintings, then pull examples from his and from students' portfolios to show that they were the same thing. The most important part of the workshop for me was the one-on-one time. In the pre-class communications, he asks you to put together a scrapbook of photos and other artwork that inspires *you*. Seriously - do this part. This is more important than bringing a camera, as far as I'm concerned. He looked first at my scrapbook, then at my portfolio, and made two simple observations: Everything in your portfolio is safe. Everything in your inspiration scrapbook was done my way, not your way. I sat there - stunned - and realized that he was right. I have no idea why I didn't see it before. It was right there in front of me. And you don't have to give up what you're doing overnight (as much as you'll want to). He will tell you *how* to get where you want to go, and how to gradually change your style to get where you want to go. Safe *and* Edgy was a concept I heard over and over again. There are several interesting concepts that he introduced - using existing lighting as glamour lighting. Shooting people as they are, where they are, instead of trying to introduce false expression and emotion. Over and over again, I heard "Look at them. Why would you change that?" I come away with the impression that David is first and foremost a lover of art, then a motivational speaker, then photographer, then photoshop whiz. And he really cares about his pupils. Apparently my work sucked more than everyone else's, and instead of telling me that, he set aside a half-hour for me alone to go out into the garden and show me how to shoot in his style. And in the process, you'll meet some warm and caring people with magnificent work. I'm new to the workshop experience and feel like I hit the jackpot by choosing David for my "first time". The inspiration this has provided has changed my approach to my work 100%, and it literally happened overnight. David is a wonderful human being. Bryan A. Thompson – Kansas Seminar
Just to echo something Bryan said--one of the things that was really great about David's approach is that thinking out of the box and improvising with your gear is almost necessary to the process. He jokes about being cheap--using stuff bought at the hardware store and the thrift shop--but it's not just about saving money; it's about thinking differently about what you are doing and coming up with creative solutions. It's really liberating to begin to think that you don't need an arsenal of strobes and muslins, and that everywhere you go you might find some cool little tool that may give your photography a little zing. And by searching somewhere outside of the photo store for gear, you add your own touch to your work. Chris Bickford – Kansas Seminar
During my career I have spent thousands of dollars on programs only to be disappointed by the content, or the extenuating costs. But I signed up for David's program not really sure what to expect. I admitted to David later that I was very nervous about attending because of previous experiences. I would only be repeating what others have already so eloquently said about David's program - it's a must attend. It's also the first program I've gone to that: 1) You had homework to do before the class 2) Received one-on-one time to discuss our assignments And 3) I didn't feel like I had to go out and buy more widgets either at the program or later on. In fact, (and here's a novelty) he wasn't even selling anything. Pam Bredenkamp – Kansas & Detroit Seminars
The one-on-ones were kind of the above-and-beyond aspect of David's teaching. Somehow in the course of three long days when I hardly had time to call home, David managed to meet with all 22 of us individually, for roughly 20 minutes or more. And he seemed to have the right advice for each person, regardless of experience or skill level. He didn't blow sunshine up anybody's arse but gave credit where it was due and was able deliver a broad sense of where we were in our work and where we should be heading, and at the same time offer specific suggestions for specific photos we presented him. Chris Bickford – Kansas Seminar
I'm not gonna talk about David's techniques that he showed us or the album that he showed us or how he shoots things and at what settings. I'm not even gonna talk about the cost to return ratio of David's seminar because that is immeasurable. What I will talk about is the heart he brings to the workshop and the passion. He is genuinely interested in each and every person both as a photographer and as a person. He is interested in helping others learn which is HUGE, he does not come in with a "This is David William Master Photographer Royal High Holy Camera Shootamajiger" He comes in as a person and spends as much time elaborating other artists as much as he does himself. Humza Yasin – Kansas & Dallas Seminars
I am finally getting back to a regular state of mind (not normal, just regular), and I want to share my perspective. I feel like I was able to learn things in three days that pushed me further than a year of studying has done. David helped to open up my mind to a new realm of possibilities. The homework before the class made me evaluate things in art that I liked, and then he helped connect that to where I wanted to go in the future. Perhaps the greatest aspect to the three days was that as much as David showed us, he never claimed to be some great master (though I consider him one). He taught us all a lesson that we can all be reminded of over and over...it is from the heart. I know that as a guy, I can get caught up in the latest gadget or new PS technique. I need to remember that it is not about how "cool" of an image I can capture, but about telling a story for the client's heart and for them to cherish in the future.Jake Morrow – Kansas Seminar
David's the kind of guy you'd just like to hang out with because he's such a good guy. I'm still thinking a lot about all the things he said, and I've incorporated some of those things into how I shoot and think about photography. There were some good technical/photoshop pointers, and I took away more of an appreciation of art in general as an influence for my photography. One evening David showed us some photos he had done of some children. At some point there was a photo of him as a child that his father had taken. In talking about that photo, it was an emotional moment, and illustrated to me the significance of what we as photographers can have in people's lives. The significance that photos in general have in our lives. I'm not sure how to write what I'm thinking on this. David inspired me to try and think on a more emotional level. Adding depth to photos with family, friends, or places as the environment we're shooting. I don't plan on shooting too many portraits in front of painted backgrounds any more. For my own personal photos and hopefully for clients, I want to add more dimension to photos. I hope to create photos that can show more than one element at a time. Instead of a kid with a cute smile, I want their mom, or brother, or bicycle as part of the photo. I'd like to concentrate more on a series or collection of photos that will really bring back memories 20 years later. I want to strive to add more emotional value every time I shoot. I've become much more passionate about what I do for a living now. Seriously, David opened my mind to a new level of thinking about what I do and how I can better connect with people from behind the lens. I'll remember my time at his seminar for years to come. David is a class act with a lot to share. I hope to catch up with David again sometime and buy him a beer... or glass of Shiraz! Bret Percival – Vancouver Seminar
Okay.... I'm not even sure of the place to start. I'll keep it brief tonight, since it late, and it's been a LONG day coming home. Let me ask you... what's the value of becoming a better photographer? We pay thousands for lenses and cameras, but they don't make us better photographers, they only make our photography better. It's not the same thing. Equipment can only make our existing photography "so good". Technique, skill, concepts, and heart have the potential to make our photography great. That's where this took me. I took 3 or 4 concepts/techniques back with me that WILL make me a better photographer. No doubt about it. I'm not talking about photoshop stuff (of course, because I never even really used Photoshop *shameless Paint Shop Pro plug*)... that will only get you so far. I'm talking about real, practical and conceptual stuff. This was the first photography class/seminar/workshop/whatever that I've ever taken. Self-teaching is very rewarding, but it's also very limiting. You can only teach yourself what you think you want or need to know. People... if you're serious about your photography, don't EVER NOT go to a workshop because it might cost you 500 or so bucks. Your career depends on it. I feel I've cheated myself for waiting this long. Jim Fuglestad – Kansas Seminar
I have to laugh because so many times at seminars I've attended over the past 20 years or so, many photographers bring their portfolios with at least a small hope in mind that the seminar photographer will be blown away and say "These images are fantastic...why mess with perfection?" It almost NEVER happens but photographers do it anyway. Then there are the ones who are so full of embarrassment about their inadequacies that they come in with their eyes caste to the ground, as if they are on their way to the gas chamber. In both these cases, David managed to intuitively find the right things to say, the right things to do, the right buttons to push, to bring each photographer to a teachable space without any blood being shed. I know what a rare treasure it was to have David here in Kansas. As time passes, I'm sure that it will become more and more apparent that this was a pivotal point in my photographic endeavours (notice I didn't say "career"). I tried at every moment to act as naturally as possible...to allow myself to breath and just be who I am -- to openly show my vulnerabilities. I would never have been able to do it if it weren't for the establishment of trust -- which I knew his lessons weren't about showing his own greatness, then leaving his students to contemplate their "nothingness" by comparison, but rather, to say "Here, take this. You can do it." I found myself saying, "Holy cow, I didn't *see* that!" all the time he was here. Bear in mind, again, I've had a camera in my hands for nearly four decades. I've been "granted" critiques by some of the biggest names in the photographic world, in various photographic fields, not only wedding photography. I had formerly figured that wedding and portrait photography would require thousands of dollars of investment in lights, backdrops, GADGETS, GADGETS, GADGETS. I fell for all the marketing of products that were supposed to make me a "professional" photographer. I didn't trust my own instincts. I kept looking to the gadgets to create the atmosphere of professionalism when, in actuality, photography is about the photography. *doh* Hammer that nail home, will ya? And David did. I cannot reveal (because I don't know) how David managed to get me to see what no other teacher has. My impression and opinion of David is that he has proven that a teacher's success is measured not just by the teacher's personal success and popularity but, rather, by the success of his students. Anybody who thinks I knew what was going to happen in this seminar before David got here is mistaken. I was just as blown away as anyone else. And the class was not just full of newbie's, either. This was a very well-balanced class...some new, some highly-experienced. But as far as David was concerned, it was a level playing field. If you go into a Williams seminar with a smokescreen of ego, just remember, David will blow all that smoke away and get to you. If you come into a Williams seminar with a ball and chain of inferiority, David will cut you free of that and offer you a hand-up. If you are going the wrong direction, he offers you a compass, if you are obviously being a wanker, he just gets out of the way and let's you fall on your face and embarrass yourself. I think if there is one reward that drives David's passion in his workshops, it may be in watching the light go off on a student's face, watching the realizations that come over you...disarming and removing the shields that keep photographers stuck and afraid to lay claim to their full potential. You can pay a teacher for his time, for his effort, for his knowledge and expertise and just to be in his company. But you can't pay him to care about you. That part is coming from someplace that money can't touch. If I could define for you why he does this or how he does this, I would. I'm sorry, but I don't know why or how it works. It just does. "So what do you want to know for?" Peggy Bair – Kansas Seminar
…..Now for those of you that do not realise it, so far this has all been written in the fun style that David presents his workshops, and they are fun, rather than the type of thing where the lecturer stands there & tells you how you should do everything – but you need to buy the DVD at the end for the real info. At whatever level you are at photographically you will take something away from the workshop; be you a total beginner or a real old fart like me that still remembers using glass plates. In fact you should start to learn before you even attend as David gives you homework! Part of the session is a one to one with David where he looks at a body of your work & gives honest advice. Now putting together this work means looking at your images, over & over again. Know what? I learned so much about my work from doing this it was worth the cost of the workshop before I even arrived. A few people seemed a bit nervous about these one to one seasons. No need. David does not sit there & tell you how naff your work is. He looks at it, really looks at it, then discusses it with you & offers sensible suggestion as to how certain images may be improved, while other he just says are good. He is not doing this to pull you apart! Once there David explains basic album layout & how to tell the story of the wedding in the layout, rather than throw a jumble of images on a page or use some 'magic' software. Then we invade the house & take the images with the album in mind. Then we learn more about building an album with house bricks. That's right isn't it mate? Or was it architecture? It was cool anyway & actually some very good ideas. He then goes on about using light. Available when possible, or enhanced with other light sources when needed. Again we go & shoot. Lots of practical hands on in these workshops so no time to get bored. Then we talk about portraiture. Not the traditional studio stuff with painted backgrounds, but how to be different. This is not because David hates tradition portraits or cannot do them or anything – he is a master at it. But he explains about the real essence of a portrait & how to develop it. No way can I sum it up in a few lines but it was intense & makes you think. If you have not been to a David Williams workshop then you need to go. In fact I hear one more soul asking for more. We are all reeling from the fantastic 3 day event & this person asks for the next seminar so they can do it all again. It really was that good. Now for a secret tip. David does not use hotels. His workshops work best in the home so he does them in people's homes. Why? Because we photograph people in their homes, don't we. So do yourself a favour. If you have a spare shed for David to sleep in & room for 15 or so people to sit around somewhere in your home then get in touch with David & ask him to do a workshop in your home. Big advantage is you do not have to travel to see him but even better. You also get him all to yourself after everyone else has been kicked out & for a day or so before & after the event. David Guthrie – Leeds Seminar
I was one of the attendees at the David Williams - Leeds Workshop. I, like many of you have seen him on his one day tours and at the recent London gig but the last three days have been a whirlwind of emotions. He is a down to earth passionate man who seems to be on a mission to educate/evoke all of us into being better at our craft. I believe I am a very observant person (do it for a living!) but Mr. Williams demonstrated that no matter how deeply you think you have studied photography, there's is much, much more to it and the people/events we photograph. If you are waiting to go see him in Ireland, you should start getting that 'tingly' feeling about now. You will be so glad you booked in. To reiterate David's observations, if you want him in your part of the world just e-mail him. He hasn't asked for me to say this and I hope he doesn't mind but that is what he is all about - education. Oh! And did I add how inexpensive the course was. It was great to meet all who attended and I now have more new friends. My thanks also go to the hosts Andrea and Dick and their wonderful children/models. If you ever retire from photography then you'll have no problem getting into the catering arena. Thanks also to Epson for printing some of my images (damn, I'm going to have to buy one now) Ozzie Malik – UK & Leeds seminar
I saw David Williams last week at DWF in London, which was just a taster of what was to come in Leeds. What a great experience. David is a great photographer and teacher and such a lovely guy. He has amazing powers of perception and observation and a great gift of being able to record all this with his camera. We covered everything posing, lighting, photoshop, printing, album design all done with the aid of wine and a few curries. David's course is very reasonable (for that read cheap) for any of you that are saying "I can't afford it"----get a loan! It is worth every penny. "I don't have time"-----make time! [If you live any where near Dundee and will therefore be in competition to me, ignore that last bit] What did I learn? Good photographers are not always full time, they are CSI officers or they used to be in the air force. Bradford curries are far superior to Dundee curries, I switch off after 3 glasses of wine, David Williams is amazing(you will need to attend a course to find out his secrets), I need an Epson printer….invaluable posing techniques, I learned more in 3 days than I have in years, learning can be fun…. Seriously David Williams courses are a great investment in your career, I can't imagine anyone of any standard not gaining enormously from it and having fun as well if you are able to get to his next seminar then sign up now, I'm sure the Irish one next week will be every bit as good as the Leeds one. Ally Stuart – UK & Leeds Seminar
I agree with everyone else it was indeed a wonderful 3 days with an inspirational speaker and great hosts. Worth every penny (you know how we Scots like to keep the money in our pockets).It was great to meet such a lovely crowd of people the content of the 3 days was well balanced between camera, computer, eating and drinking. The images produced on the Epson printer by Ozzie, Julia, Mark and Ally were excellent. If anyone is thinking of attending David's courses get yourself booked! He will change your outlook on photography, the world and subtitled films. Tom Gibson – UK & Leeds Seminars
It was three days incredibly well spent! And a huge thank you to David for sharing his experience and ideas... curse David for making it near impossible NOT to buy a big Epson printer. I'll post some images (including my lovely new avatar shot by Ozzie) when I've had a chance to go through them. At the moment I am suffering from information overload and need a few days to digest what I've learnt. Yvonne Blume – Leeds Seminar
Just started to 'type up my notes' - blimey, we covered a lot of great material eh? I reckon this will be the best money spent this year, and I know my photography will improve as a direct result of these 3 days. Anyone reading, if you haven't been to see David Williams, then just do it. He is also doing one to one advice and learning sessions wherever you are based, so I think that's my next spend...sod the equipment - that can wait! Patrick Stubbs – Leeds Seminar
I spent the first day overwhelmed and absorbing everything. I could have interacted more on that first day instead of being so flabbergasted. Things to bring: Camera body, a 50mm lens, paper, pens, laptop. Leave the flash and the extra lenses at home. Clare Hegg – Osceola WI Seminar
Clare was right on. Just bring the 50mm if you're shooting with a full frame. Maybe a 30mm if you shoot with a 1.3 or 1.6 crop. Bring 20-30 photos that best represent your style and bring a scrapbook of images that inspire you. David is an amazing teacher. The seminar was three very full days, but I never felt like time was dragging on. Enjoy it! Joe Dickie – Oseola WI SeminarTake the time to make your scrapbook and gather your best work for your portfolio. You'll be glad that you did when you have your one-on-one with David. Don't cut corners with that. What a wonderful experience. Can't thank the MN group enough for the warm welcome. And David, besides being an (obviously) gifted photographer, is a gracious and talented teacher. Mindy Myers – Oseola WI Seminar
David is a gift to the profession of photography. He will help instil the love of photography and how important this profession is. How much of it connects to your heart and soul and how it shows in your work. I agree that you should create a scrapbook and take not only your best work but a good cross section of your work. David has already helped me so much and my head is about to burst with all the changes that I'm gonna be making. Humza Yasin – Kansas & Dallas Seminars
Bring a good portfolio of prints. I wish I had done more with this - put more time into it - valued it much more before I went. The 20 or 30 minutes you do have with David alone (or almost alone with another student) is worth the price of admission. I wish I could pay David for a day or critique. Not that I agree with everything he says, but most of it is very eye opening and will take your photography to the next level. And he's nice about telling you that you suck, too!Stephanie Zettl – Kansas Seminar
Your class is phenomenal! I knew that it was going to be life changing when I left class on Monday and couldn't stop looking at things and trying to figure out how I'd shoot them detail miniature style and on a horizontal plane! I'm inspired to work harder, and see more, and practice! That's something I hadn't been doing. Practice makes perfect. I went to the library on Friday! I took my niece, and I looked at The History of Art books, and I saw composition similar to poses I've created in the past (it was quite an epiphany like moment!) When you talked about family, how you felt robbed because you didn't have pictures of the childhood you remember, I cried (it was easy to do because you went right to the PowerPoint display with the lights out). When I think back to my childhood I don't have photos that captured it the way I remember it. Both of my parents are deceased, and I have a few photos here and there, but nothing that really speaks to the way it was for me. I said all of that to say that your seminar hit home for me in SO many ways. It is life altering and I'm so thankful to Chuck for sharing his mentor with me. So thankful! So thankful! Pamela Hempstead – Leesburg Seminar
David's Workshop transformed the way I looked at making images. What I learned was to be able to expand myself as an artist while continually learning and consistently making, yes "make" not "take", better photographs. I was taught to look past the lighting and the composition and all of the other technical photo geek stuff, which there is plenty of I might add. I learned about love, and tenderness and what it was like to be a child again. This is truly the genius of David and his teaching. Anyone can learn to take a technically correct photo, but what is the photo about? That is what you will be asking yourself time and again after the workshop. Thank you so much for opening me up David. Chuck Arland – Kansas Seminar
Thank you so much for a truly amazing and inspiring seminar. my sincere apologies for my being so exhausted and distracted with that video 'favour' I was doing - but as u said - being in the midst of that craziness actually gave me even more of a motivation to 'fly' and be the best I can be...and be the best photographer I can be. Your incredible artful work and zesty personality were just what I needed... Sesha Evans – Leesburg seminar
The measure of a good teacher is the success of his students. My work honours your time spent with me. I do not really think of myself as a true success, but I am far more satisfied with my work than I have ever been. You were the first photographer I ever studied with and you were the right teacher for me.
Thank you David. You taught me how to find the light. Verna Pitts – Colorado Springs & Osceola Seminars Thank you soooo much for a truly brilliant seminar. It's one thing to be immensely talented at what you do and another to be able to share it with others, I so enjoyed it. Your stunning portraits absolutely floored me, the giggles, 'schnuggles' and 'mushies' got to me, they were so beautifully done. I have finally found the kind of portraiture I wish to aspire to, now I have to find it in me. I thought style and elegance were reserved for bridal and fashion shoots but your images were creative, stylish, elegant, touching and real. Since last week my mind has been racing, flowing from idea to idea. I've arranged test shoots and am excited at the thought of doing a full shoot and album in time. You have a good heart and a beautiful minds eye.Geraldine O'Driscoll – Dublin Seminars
You truly are gifted as a teacher. I've taken a number of seminars in my life, but only two have had such a profound influence on my style of shooting and the way I think and relate to my couples. Your seminar was one of those. I think this speaks to the gift and passion that you have, to teach from your heart. I can't begin to explain how it's impacted my shooting this season. I still think that the way you approach shooting is very similar to my existing style. It's more refined and you've helped me define better what I was doing naturally, intrinsically. That's why it's stuck with me and impacted me so much. Thank you! I talk to my brides about 'tyranny' a lot these days. Posing formals and using the bridal party mates loafing about in the background has been liberating. My couples are responding and I'm finding that my images have more of a magazine feel to them, more editorial, there is a foreground and background story, there is a primary and secondary story going on. It's amazing how that simple thing alone makes such a huge difference in the images. I also talk about the bouquet. Many of my brides thank me for taking the bouquet away after a few minutes or letting them drop it to their side. Little things that I picked up from you that are HUGE. I think I could work with you every 6 months and keep refining my style. It's very exciting and business is picking up and I'm having a very hard time keeping on top of the workflow. Randy Kepple – Portland Seminar
David is a genius, passionate about his craft, and totally committed to excellence. He has had a huge impact on me and I believe my photography will never be the same again. I appreciate the opportunity to study under David for a few days, and wholeheartedly recommend to ANYONE and EVERYONE that they take a class from him. I am seeing the world in a completely different way now. Roel Dixon-Mahatoo – Toronto Seminar
CONTACT DAVID
Phone: (1) 647.345.8512