Let David make beautiful prints of your images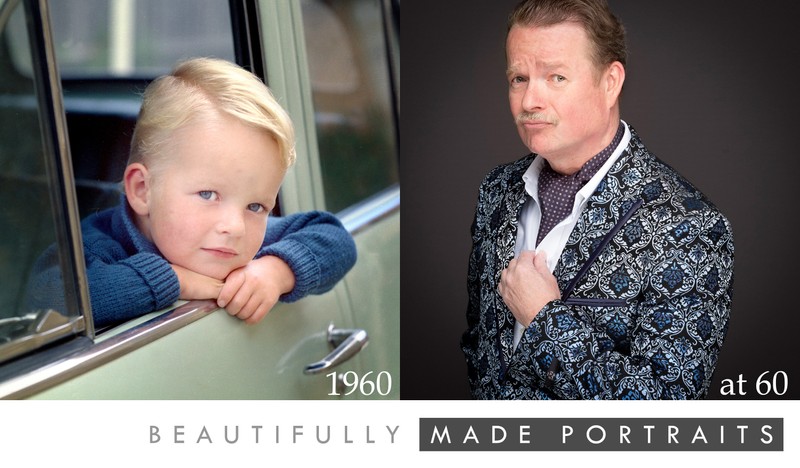 David photographed on a Graflex loaded with one of the first rolls of colour negative film available in Australia by his dad.
Why print?
We photograph more than ever before. Last year, more photographs were made than in the previous 150 years of the history of photography – and the least amount were printed. Our lives are stored as 0's and 1's in the digital world of our iphones, and our hard drives. And the rapid advance of technology means images stored on floppy drives, or even CD's are becoming increasing difficult to access.

It is easier for us to share the minutiae of our lives through digital systems, but so few images end up on our walls and on our tables where we can live with them every day. A dropped hard drive, a scratched CD, an immersed cellphone takes away our personal history daily.

And yet, all of us have mum or dad's 'shoebox' of family photographs, or their plastic-covered photo albums (where much of their history is slowly deteriorating) I am asking you to get your favourite images out of your iPhones and into prints. Current printing technology means properly printed and displayed images can last for 100's of years….just like so many of grandma's did.

David A Williams M.Photog. ll, FRPS has been printing both professional and amateur photographic images for 40 years. Your images will be printed on the finest quality materials - Legacy Platine (rich lustre) or Legacy Etching (matte) textured, for the maximum longevity available.

Every year, in winter and summer, we are blessed with time. I ask you to use that time to sort your personal family history. Pick a 100 images from each six months. If you find that difficult – I can help (for a moderate fee) you to sort.

Then comes printing for the true highlights of your collection. It is important to understand the prints I make are not cheap, fast low-quality prints from the box stores – these are the 'best' quality prints.

All prints include basic colour and density correction/minor area darkening or lightening/up to 5 minutes spotting. Professional-grade enhancement and retouching is available: add 50%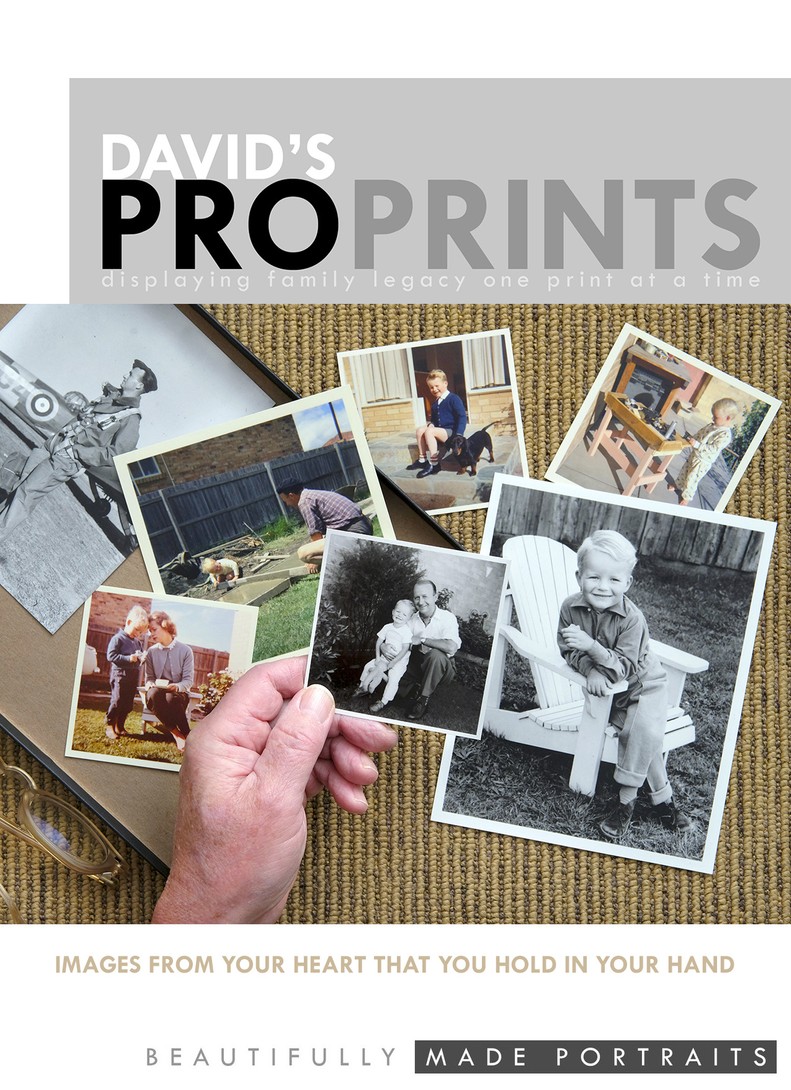 DAVID'S PRO PRINTS PRICING

Printed on the finest quality materials - Legacy Platine (rich lustre) or Legacy Etching (matte) textured, for the maximum longevity available.

All prints include basic colour and density correction/minor area darkening or lightening/up to 5 minutes spotting. Professional-grade enhancement and retouching is available: add 50%

Minimum order for smaller prints: 3 6x4's or 2 5x7's

3 x 6x4 prints $30.00 + HST three prints
2 x 5x7 prints $30.00 + HST two prints
8x10 print $20.00 + HST single print
8x12 print $25.00 + HST single print

Per 11x14/10x14 $40.00 + HST single print
Per 12x16/12x18 $60.00 + HST single print

SCANNING
Includes basic colour and density/minor spot darkening or lightening/up to 5 minutes spotting.

Per print up to 8x10 $15 + HST per image
(larger images by quotation)

Per negative 35mm/slide $20 + HST per image
Per negative 35mm strip x 4 $50 + HST per 4 images (in one strip)
Per negative 35mm strip X 6 $60 + HST per 6 images (in one strip)

Per 120 negative $25 + HST per image
per 120 strip x 3 $60 + HST per 3 images (in one strip)

RETOUCHING
Charged by quotation in 15 minute increments. $25 per 15 minutes + HST

PAYMENT IS REQUIRED WITH INITIAL ORDER

SERVICE TIME:
3 – 5 days (not including postage of delivery). Specific times can be quoted on receipt of material.

DELIVERY:
Prints by normal postage $15 for up to 8x10 inch
Prints by normal postage $25 for up to 12x18 inch
(orders may be delivered at my discretion – postage charges still apply)
Express/courier by quotation.

Digital files or scans are returned via 'Wetransfer'
USB stick - on demand - $30.00 + HST + postage

T: 647 296 7750
E: david@davidanthonywilliams